Ab-mash-up's
Angry Birds Scale Collectibles
---
Limited Edition Size:
500
We are now using SplitIt Payment Plans. This allows you to Buy Now! Pay Later! With No Interest Charges. Upon Check Out you will be able to choose a Payment Plan that suits you.
For further details please see the Buy Now, Pay Later Page.
Angry Birds Mash Up Series

Silver Fox Collectibles is delighted to announce this fun series with Rovio The AB-Mash Up's.
This is just a fun idea put to us by Rovio based on a collabaration a few years ago with some advertising with Marvel for Redpool. We came up with a few designs and this is the first one of the series.

Each one is hand painted and unique. Comes in a Gift Box and is made of high quality resin.
There are only
500 pieces being made worldwide.
Product Includes;
1 x Red Statue

1 x Base

1 x Gift Box

Product Details::
License:
Rovio Entertainment Corporation

Scale:
Angry Scale Statue
Manufacturer:
Silver Fox Collectibles
Sculptor:
Silver Fox Design Team

Product Size:
5.5'' H (140mm) x  4" W (105mm)*
Product Weight:
2.3 lbs (1kg)*
2019 Copyright Rovio Entertainment Corporation. All Rights Reserved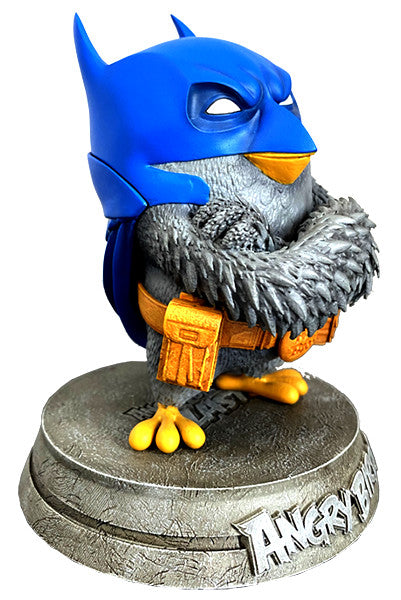 Related
Products